Biography
| Year | Description |
| --- | --- |
| 1947 | Born April 30 in Louny, Czech Republic. |
| 1963–67 | Studied at the High School of Arts in Prague. |
| 1967–73 | Studied at the Prague Academy of Fine Arts under Prof. Arnost Paderlik. |
| 1972 | Took part in the first (group) exhibition at E. F. Burian Theatre in Prague. |
| 1977 | The first solo exhibition in Gallery Fronta in Prague. |
| 1987 | Became a co-founder of the art group 12/15: Better Late Than Never. |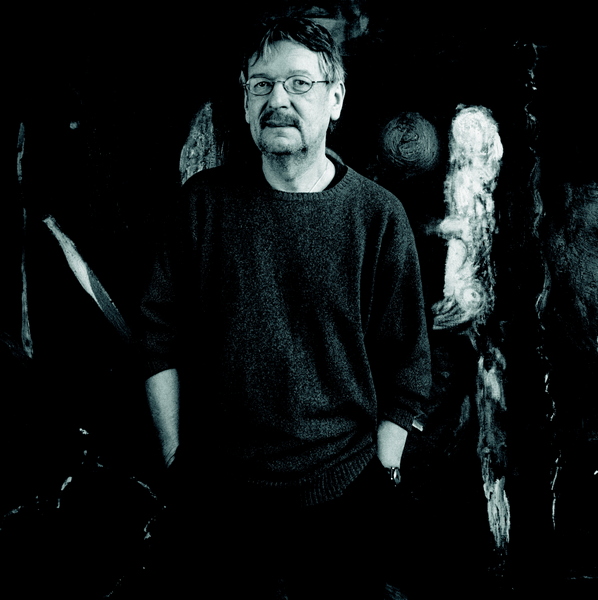 Vladimir Novak was born in 1947 in Louny (Czech Republic). His family soon moved to Prague, but substantial part of the childhood he spent in the landscape of Ceske stredohori, where he visited his grandmother and uncle in Blsany u Loun during the holidays. These visits were essential as his main theme even today is the abstracted landscape related to moreorless obvious human figure.
Between years 1967–73 he studied at the Prague Academy of Fine Arts under Prof. Arnost Paderlik. He participated in his first (group) exhibition at E. F. Burian Theatre in Prague in 1972 and in 1977 his first solo exhibition took place at Gallery Fronta in Prague. In 1987 he became, together with his colleagues resisting the pressure of communist regime, a co-founder of the art group 12/15: Better Late Than Never.
Vladimír Novák is considered as one of the most influential representatives of the so-called 'new figuration' in the 1970s. In his paintings, he tries to express the existential situation of a man tormented by the times and fate.
He is married with the Italian writer
Serena Vitale
. Lives in Prague and Milan.